Summer Workshop
SambaViva is welcoming one of our favorite instructors back to Cambridge/Boston! Quenia Ribeiro from Brazil will be visiting us for 1 weekend only! We will be hosting her for a 2 hour workshop where students can explore and enjoy various dance genres from Brazil including Afro-Brazilian dance, Samba Reggae and Samba. Don't miss out on this amazing opportunity to dance with Quenia. Spread the word on social media and bring friends, water and comfortable workout clothes.
When: Sunday, July 14, 2019
Where: Dance Complex, 536 Mass Ave, Central Square, Cambridge, Studio #2
Time: 12 – 2:00 PM
Fee: $25, online and in-person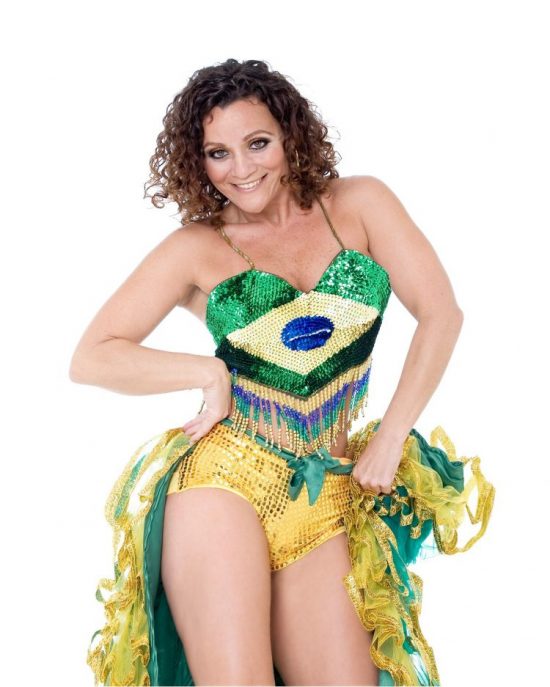 All-levels Samba and Afro-Brazilian
Saturdays, 1:30 PM – 3:00 PM
Dance Complex, 536 Mass Ave. Cambridge, MA
Fee: $15 per 1.5 hour class (except when we run a workshop)
This all-levels class is non-competitive, high energy and fun! Great for men and women of all ages and abilities.
The class will focus on Carnaval-style samba and other Afro-Brazilian styles such as afoxé, samba reggae, and axé. Students enjoy Brazilian dance in its various forms and develop their skills while having a blast and getting an excellent workout!
Wear comfortable exercise clothing (no jeans). Sneakers, socks, and bare feet are good footwear options; high heels are not!
Intermediate Samba
Wednesdays, 8 – 9 PM
Jose Mateo Dance Theatre, 400 Harvard Street, near Harvard Square
Fee: $12 per 1 hour class (except when we run a workshop)
If you're ready to move to the next level with your samba, this class is for you! Basic samba will NOT be taught in this class. Instead, we will focus on advanced moves, technique, and choreography. This is a great place to develop your style and presence for potential performance opportunities!
Buy a Samba class for yourself or a friend
Single Class
Saturday Samba and Afro-Brazilian Class (1.5 hours)
Wednesday Intermediate Samba Class (1 hour)